Softening from top to toe

Our faithful waiter Aloe Lotion is a slightly easier all-round lotion that is suitable for the whole body, also the face. It contains, in addition to our own lovely Aloe vera, several other skin care and soothing ingredients, such as jojoba, apricot oil, ...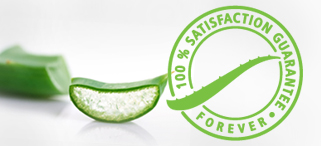 For a long time and many cultures, Aloe vera has been for the benefit and happiness of man. A great deal of our knowledge about utility plants has been forgotten over time, but it is now largely resurrected because of the growing interest in natural methods for better well-being. A combination of Aloe vera, healthy diet and exercise can be a way to achieve better balance and greater harmony in everyday life.